Dowel Art
We are the designers and producers of original, natural wall art, for businesses and private homes. This is what we call Dowel Art®.
It is the product of colored (dyed and lacquered) wooden dowels placed on base plates and a wooden bottom, finished with an oiled wooden frame.
Our product is handmade. Basically we convert photos into wooden art. Every dowel represents a single pixel of a photo.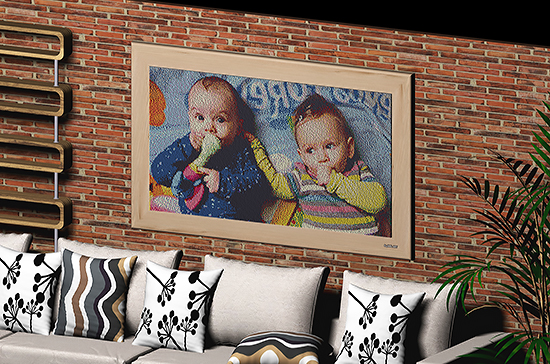 type L43, 2 babies, 42380 dowels, oak frame, 60 kg artwork
Original wall decoration / hallway decoration
Whether you are looking for a special wedding or birthday gift that's unique, valuable and personal or you want to freshen up the hallway in an office building, our solid, original artwork might be spot on.